Kitchens are increasingly developing into worlds of experience. Kitchen sinks and countertops made of composite materials with mineral-based functional filler materials are more in demand than ever before.
Dorfner has transitioned colored functional filler materials to market maturity, and is the market leader in this field. From a range of more than 150 pure colours, we develop customer-specific colored sand mixtures with a significant technical performance and a broad variety of colours.
A countertop in the kitchen not just even has a good appearance , it is also the perfect surface for every type of kitchen work. Countertops made of composite materials are extremely robust against chemical, thermal and mechanical loads. Through the special abrasion resistance, the surfaces of the panels retain their design appearance even after years of high stress and remain visually flawless.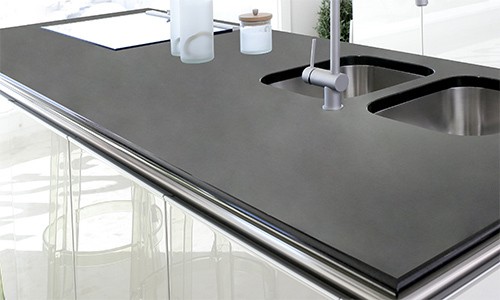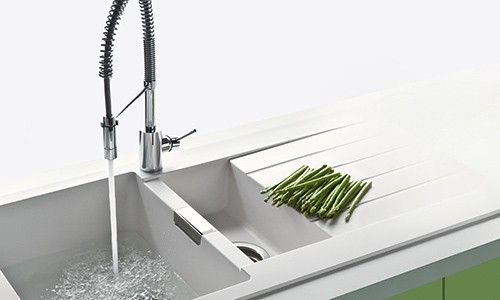 When kitchens become design objects, kitchen sinks must also meet the high requirements. Thanks to the Dorfner filler materials, it is possible to create composite materials with a great color diversity. Whether color variability, surface texture or color effects – thanks to Dorfner filler materials, there are no design limitations. The colors will permanently retain their same brilliance, and are also highly "immune" against chemical and mechanical stress.